August 26, 2020 9:36 am
A new bill introduced in the House of Representatives may change how people use plastics
Reducing plastic waste has been a trend for a while now, but before long, it could be law. If the Plastic Waste Reduction and Recycling Act passes, it would mean a greater government involvement in reducing and recycling plastics.
On June 16, 2020, Reps. Haley Stevens and Anthony Gonzales introduced the bipartisan bill to Congress. As Stevens pointed out, the U.S. only recycles roughly nine percent of its plastic waste at the moment. Legislators and sponsoring organizations hope that this bill will improve those numbers.
What Does the Bill Include?
The Plastic Waste Reduction and Recycling Act looks to reduce waste through three main areas. It would:
Establish a waste reduction research and development program
Direct several federal agencies in developing strategies to reduce waste
Develop standards for plastic recycling technologies
The bill has a lot of language about the U.S. becoming a world leader in plastic waste management. Since the U.S. generates more than 200 pounds of plastic waste per person each year, that'd be a big step. To help accomplish that, the bill also suggests an $85 million budget for the project in 2021.
The budget doesn't end there, either. If the bill passes, it will increase by 6.5 percent each year for five years. All of that money would go towards funding research and establishing new standards.
How Will the Act Affect Businesses?
Under this bill, your day-to-day life may not change much, but your business could face some adjustments. Since the outcome will depend on what the proposed research shows, you cannot say for sure what it will look like. No matter what the specifics end up being, though, you can probably expect some new regulations.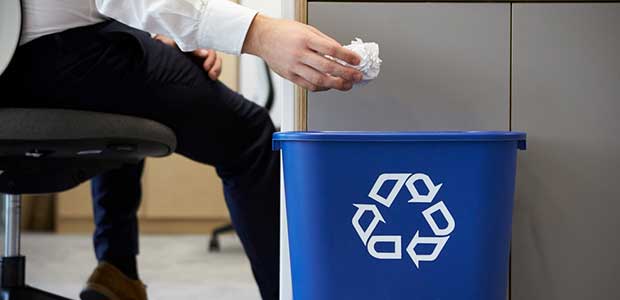 The bill doesn't specifically address businesses, but it does mention creating and applying new standards. That would mean more regulations about how you can and cannot recycle your company's plastic waste. Since the bill touches on technology, too, you may have to implement new recycling tools, depending on your industry.
The act does not just talk about recycling. It also addresses reducing plastic waste as a whole. This part of the bill could mean new regulations about how much plastic you can use as a company. It could mean a shift towards bio-degradable plastics, or it could mean requirements for other, eco-friendlier materials.
Not all of the potential changes from this bill would harm your business. Studies have shown that consumers prefer to buy from sustainable brands, and reducing your plastic waste is definitely sustainable. If it passes, this bill could give you the encouragement you need to go green.
Growing Environmental Legislation
As climate issues become more urgent, legislation like this will only increase. Just a few months ago, the Break Free From Plastic Pollution Act came before Congress. More people are growing concerned over the environment, and so their elected officials.
Businesses will have to expect changing laws and regulations about their sustainability practices. Issues like climate change and pollution do not have an many "deniers" as they did years ago. As a result, bills addressing these issues are more likely to gain traction.
The Plastic Waste Reduction and Recycling Act is just the latest in a series of proposed environmental acts. Whether or not this one goes into law, you can expect some changes in the coming years. If this bill does not change anything, then another one likely will.
Moving Forward Amid Environmental Concerns
The world is in the middle of a movement towards sustainability. As during any shift like this, running a business means dealing with some changes. With quick adoption and adaptation, though, you can help protect the environment while staying profitable.
---
More from Prashant Tambe