December 2, 2020 1:54 pm
Deargen Inc., an AI-based drug developer, said that it signed a contract with SK Chemical last week to conduct joint researches 출처 : KBR(http://www.koreabiomed.com)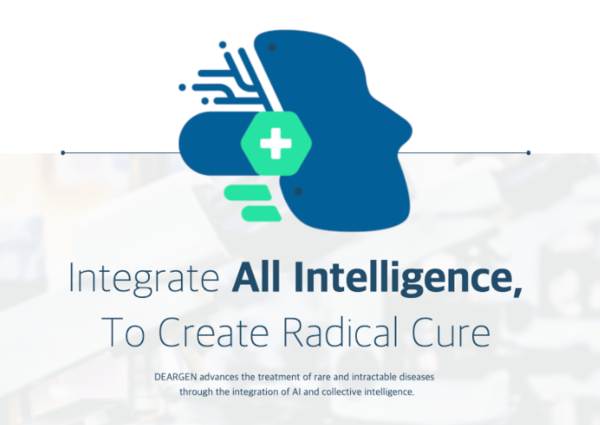 Deargen Inc., an AI-based drug developer, said that it signed a contract with SK Chemical last week to conduct joint researches on "drug repositioning" and "de novo drug design."
Under the agreement, Deargen will carry out drug repositioning – inducing effective substance from existing medicines or new indications from existing materials – by using "DearDTI," its AI technology that predicts drug-target interaction (DTI), it said.
The company will also develop new drugs by finding new candidate materials for target indications or changing the molecular structure through MolEQ, its deep learning technology for "hit discovery" and "lead material optimization."
SK Chemical will be responsible for developing Deargen's newly developed materials through their verification and commercialization based on its new drug developing experiences and know-how accumulated for more than three decades, it said.
"Based on our differentiated and advanced AI technology, Deargen is striving to attain substantive results through joint researches with local and foreign pharmaceutical companies," Deargen CEO Kang Kil-soo said.
Kim Jeong-hoon, head of SK Chemical Pharmaceutical R&D Center, also said, "We plan to strengthen our drug developing capabilities further through this joint research. We expect the combination of SK Chemical's ability and Deargen's highly sophisticated AI technology will improve research and development to a higher level."
출처 : KBR(http://www.koreabiomed.com)
---
Tags
More from Prashant Tambe